Stay Safe & Healthy
New Clients
First time rate is
60 min Therapeutic, or
pre-natal $69
60 min Deep Tissue $79
90 min Therapeutic $99
90 min Deep Tissue $109


*******************************************
60 min Couples Massage
$89 per person
Deep tissue add $10 per person
This service must be booked 714-609-5038 text




New Service!
Acupuncture Herbs
Pulse Diagnosis
Peter Nazareth Sadorian, L.Ac. 16527
text or call 323-236-5553


Intro 60 min
Massage $69

(

$89 value )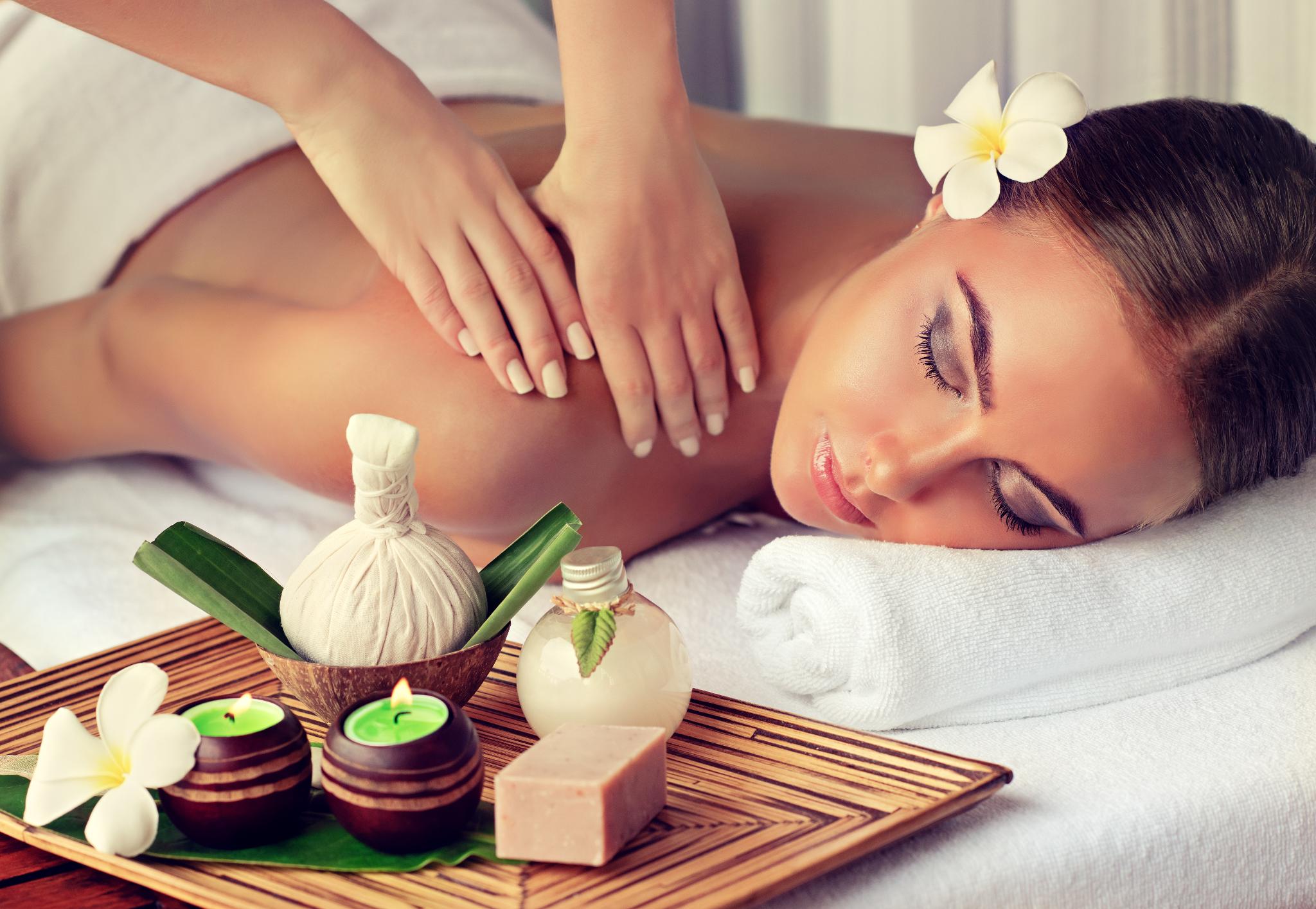 * Custom Massage
* Pregnancy Massage
Book Online
Intro 60 min
Facial $69($99 value)
Skinscript Custom facial

Men, Woman & Teens
New Client Acupuncture
$79(value $119)
Peter Sadorian L.Ac.
Herbal & Health Assessment
Acupuncture Session
323-236-5553
Intro 60 min
Deep Tissue Massage $79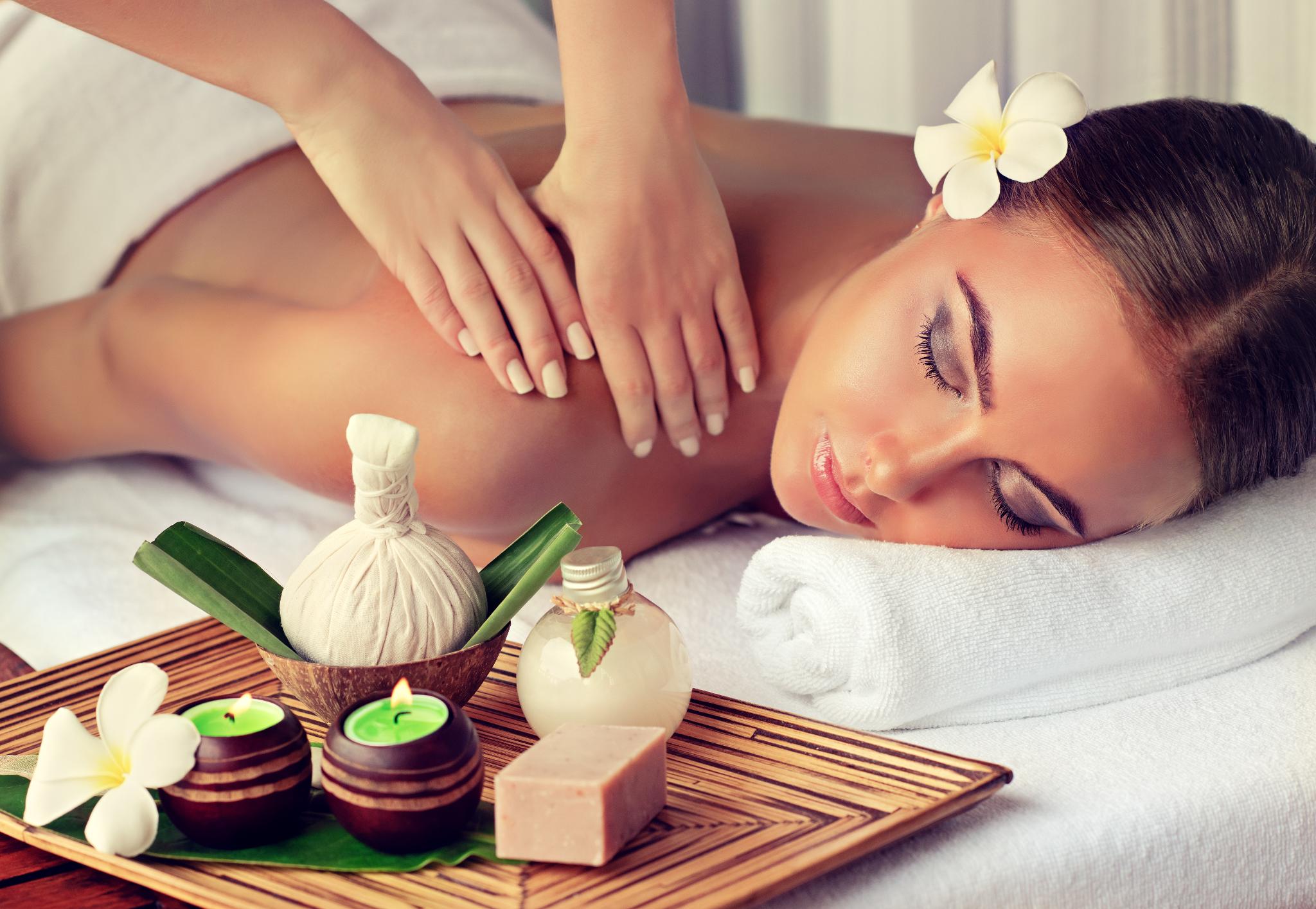 * Custom Massage
* Pregnancy Massage
Book Online
Intro 60 min
Cranial Sacral $79
Skinscript Custom facial

Men, Woman & Teens
Intro Aloe Herbal Wrap
Lose 4-15 inches $79
Skin Tightening,
Detoxifying, Hydrating
714-609-5038 text
Horizons Spa Day$ 159
1hr Facial
1hr Aromatherapy Massage
30 min foot bath or sauna
$159 ($237 Value
* new clients only
1 per person
Request Appt
714-609-5038 text
VIP Membership
Members get discounts on all upgrades
Effective June 1, 2021 new rate
Vip Membership
60 Min Custom Massage or Custom Facial.$69.00
90 Custom Minute …….$99.00
120 min Massag……$149.00
2-60 Minute….………...$129.00
2-90 Minute……………$179.00
75 min Massage with Hot Stone & Aromatherapy $89
Therapeutic massage with time focused on feet.
$89 ($119 value)
New Clients
Welcome to Healing Horizons Spa
Please contact below
Spa Hours 9am-8pm by appt
APPT Line: 714-386-5779
Returning Clients
We missed you and are glad to see you at Healing Horizons Spa
VIP Membership and Package Options

Spa Hours 9am-8pm
Text Line: 714-609-5038
Relax with Our Massage Company in Huntington Beach, CA
After a stressful week, there are few things that are as comforting as a nice, long massage from a trained professional. That is why Healing Horizons, a massage company in Huntington Beach, CA, provides a wide variety of massage services designed to help loosen up your tight muscles and get you into a more peaceful state-of-mind.
Whether our masseuses are pampering you with a custom spa facial, a detoxifying body wrap treatment, or a therapeutic massage, you are sure to find your personal Zen when you schedule an appointment with us. So why wait a moment longer to indulge yourself? Reach out to us today to learn all about our different spa packages and a la carte services.
Treat Yourself
At our day spa, you will find just about any type of service necessary to make you feel your best both inside and out. It doesn't matter if you just want to wind down after a long day or want to give yourself a full day of delights, our team is ready to make your time with us delightfully memorable. Schedule your appointment today to make sure you get the rest and relaxation you deserve.

Introductory Specials
At Healing Horizons your Massage or Facial service will be customized to meet your needs. Our personal friendly staff will welcome you and a quick intake form will be required with medical history, past or present injuries or physical conditions that we should be aware of before your session.
Your licensed/Certified Massage Therapist or Esthetician will begin consultation on your needs and proceed with appointment. At this time its very important to commumnicate with therapist any concerns or if you are uncomfortable during session at any time. If you want receive regular massage or facial sessions we will inform you of vip membership program.
Facial Services
Healing Horizons Custom Facials for Men & Woman & teens. We have four highly trained estheticians available by appointment. Our skincare will be custom to your needs and we offer pure natural hypoallergenic skin care products by Skin Script.

Massage Services
At Healing Horizons Massage & Spa, you can relax with heated massage tables, cozy comfortable rooms, personalized therapy. All rooms have individual sound and heated tables, clean linens and blanket..
Spa Services
Heaing Horizons offers AirBrush Tanning, Body wraps,
Body scrubs, Body Contouring , Ear Candling, Eyelash Extentions, Led Light Treatment, Ionic
Foot Detox Baths, Infrared Sauna , Waxing.

Custom Spa Facials
All of our facials include a neck and shoulder massage and all product is natural and nourishing.
60 Minutes ………………….....……….$89 60 min Back Facial ………….....$109+
Facial Enhancements
Hydro-jelly Mask $15
Extra full hydration and instant cool and soothing effects. Creates a silky soft, vacuum-like seal over the skin. This function is important, under the vacuum seal, the mask pushes hydration and nourishing ingredients.

Enzyme $30
Exfoliating fruit peels that can be customized to be gentle or aggressive for specific skin types.
Chemical Peels $40
Glycolic, TCA and Lactic Peels.
Intense exfoliation to reduce blemishes, acne, wrinkles, and fine lines.
Microderm $30
Exfoliates dead skin cells and regenerates new cell growth.
Aromatherapy $10
Choose from a variety of essential oils to add onto your facial for different ailments such as muscle pain, stress, anxiety and relaxation.
20 min Led Light Treatment $40
Revitalize skin, increase collagen, plump skin Red-Anti-aging, Blue-Anti-Acne& Teeth Whitening, Orange, Revitalizing, Amber-Redness Reducer.
Hi-Frequency added to Facial $10
The high frequency facial is a skin care treatment is used by professionals to help treat and prevent stubborn acne, shrink enlarged pores, reduce the appearance of fine lines and wrinkles
A La Carte Treatments
All of these treatments are A La Carte and do not include a Facial
Microderm $59
Enzyme $59
Chemical Peels $69
LED Light Treatment $69
.

Body Wraps
Aloe Herbal Detox Body Wrap $89 Detox and flush out toxins.
Lose 4 - 15 total inches per wrap.
60 Minutes………………… …… $89.00 Aloe Wrap &45 min Facial.........$149.00 Aloe Wrap & 1hr Massage.......$149.00



Aromatherapy Detox Body Wrap $89 Relax a dry dry brush with coconut oil to increase circulation followed with essential oil infused body wrap to help detox your body and release toxins.
Seaweed Body Wrap $69
Hydrating body wrap that softens the skin. 60 min
Body Contouring
Personalized session using Radio frequency, Ultrasonic Fat Cavitation, Vacuum Therapy Slimming Treatment This is an Europeon fat removal treatment that breaks up fat cells.
Great for butt, stomach area
1 sessions (45mins) .........$99
8sessions (45mins) ....$599
12 Sessions(45mins) ........$799
*Done min 2x per week
Vacuum Therapy for Breast & Butt
45 nin session ....................$59
4 Vacuum Butt Sessions ... $299
Add 1hour Aloe wrap ro Body Contouring $75
Thermal Imaging
Non-invasive thermal imaging is a safe early warning system for disease and illness. Imaging shows where health problems lie and how to correct them. No body contact, No pain.
Breast Imaging $250
Partial Half Body Imaging $375
Full Body Imaging $550
Contact Julie 714-392-0307
Spa Packages
Horizons Signature $149($168value)
*1hr Custom Facial
*1hr Therapeutic Massage
Body Wrap & Facial Package $149
Choice between Aromatherapy or Aloe Herbal Body Wrap and One Hour Signature Facial


Horizons Relaxation Package
*90min Aromatherapy massage
*30 min body scrub
2hr package.............$149
Horizons Detox Package
One hour hot stone detox massage followed by an aqua chi footbath and ending with an aloe herbal bodywrap. 2.5 hr Package ............$199
Mommy to Be Package
1hr Pregnancy massage with hot stones, aromatherapy to ease back pains and promote circulation. Then feel refreshed with a custom 1hr facial .
2hrs...........................................$169
Tanning Package
1 Custom Airbrush Tan & sugar scrub
Tan/scrub................................$69


Body Waxing/Sugaring
for Men, Women and Teens
You should refrain from shaving for at least 12 to 14 days prior to waxing. Prices may vary due to individual needs, and are subject to change without notice. Please trim hair to 1/2 inch and notify therapist of any concerns
Sugar paste is made simply of sugar water &lemon. The paste is applied at room temperature and will not burn your skin. Sugaring paste cannot cause break outs/irritation or discomfort to skin
Brazilian Full……..……..$60
Brazilian Partial….……..$50
(Leave a patch or strip)
Bikini…………………….$39
Brows……….…………..$20 Chin/Hairline/Lip…$12/each
Full Face……………….$40
Nose ……………………$10
Half Arms……………..$39
Full Arms……………..$45
Half Legs……………$50
Full Legs……………..$65 Buttocks……………..$20
Men's Chest/Stomach$60
Men's Back/Shoulders$59
Sugaring Hair Removal
Coming soon !!
Airbrush Tanning
Single Session..…………………… $40 Legs Only………...……………………$20
3 Tanning Sessions………………..$99 Face Only…………………………………$10
Teeth Whitening
60 min Teeth Whitening (2-3shades)...$99
30 min whitening within 30days.....$59
Add Led Light Treatment to teeth whitening...$50


Therapeutic Massage
Choose a relaxation massage with light to medium pressure, basic prenatal massage or injury/medical massage.
60 Minutes…..………..........…$89.00
90 Minutes……......………$ 109.00 120 Minutes……... …..……$159.00
Custom Massage
60 Minutes………...…...............$99.00
90 Minutes……...…………… ....$119.00
120 Minutes…… ..……...……$169.00
Deep Tissue/Sports Massage
Relax with a massage that is Med to Deep Pressure given to heal your injured areas. Includes Heat therapy.
Advanced Pre-Natal Massage
A massage using aromatherapy for women 6 months pregnant and over to help ease back pain and discomforts.
Couples Side-by Side Massage
* Price per Person Relax in our Couples Room Side by Side to enjoy a relaxing therapeutic massage with your partner or a girls day out.
Lymphatic
A gentle massage using rocking and flowing of lymphatic system out of the body.
Ashiatsu Massage
Using feet, the therapist will apply deep strokes to back combining Asian and Swedish Massage .
Zen Thai Massage
Includes Therapeutic Stretching, Joint Mobilization, deeptissue compression, Toning of energy lines, Acupressure.
Balancing Treatments
60 Minutes………….……… …$89.00
Cranial-Sacral Massage
A non-invasive technique, using light pressure, that balances the Cranium, Spinal fluid, and Sacrum. There is a physical release of energy as spinal fluid balances.
Add 30 Minute session to
60 Minute massage for $50.00.
TMJ Release/Neck Massage
Release jaw pain and tightness with inner mouth therapy. Get your jaw realigned and pain free.
Reiki
A Japanese Healing technique which used "Ki" life energy, to promote healing, balance and relaxation. This session is performed fully clothed.

Spa Enhancements
Hot Stone $15
Massage with warm stones on tense areas during massage.
Aroma Stone $20
A relaxing massage with hot stones and a melted soy candle used as oil for a warm and soothing massage.
Aromatherapy $5-$10
Choose from a variety of essential oils to add onto your massage for different ailments such as muscle pain, stress, anxiety and relaxation.
CBD Infused Massage Oil $30
Our soothing all natural massage oil contains 1,200 milligrams of hemp CBD per bottle providing effective relief for sore muscles.
Detox Enhanced Oil $15
Massage using a special eucalyptus blend massage oil that helps detox the body.
Exfoliating Scrub $45-$50
Buff away dead skin cells and dry, flaky skin with our exfoliating scrub that leaves your skin brightened and moisturized.
Eco-Fin Hand/Foot $15-$25
A truly healthy and nourishing hand and foot treatment made with 100% natural plant based emollients and pure essential oils. No petroleum, artificial dyes or synthetic fragrance.
Massage Cupping $25
Cupping therapy is a form of alternative medicine in which cups are placed on the skin to create suction & relief tight fascial muscle tissue increasing blood flow & reduce inflammation, no marks are left on skin.
Reflexology (30 minutes) $59
A foot massage using the body's acupressure points
Reiki Infused Massage $15
Add onto a 60 or 90 minute massage to focus on relaxation and stress relief using reiki healing energy to revitalize and clear energy blockages.
Hypno-Massage
Relax and release blockages with in deep state of relaxation using hypnosis and guided imagery and full body massage
60 Minutes w Massage.$149.00
Samantha G-Azad
Certified Hypnotherapist
Infrared Sauna
Infrared heaters emit radiant heat which is absorbed directly into the human body, unlike traditional saunas, which heat the body indirectly via air or steam.
30 Minutes…....…….…...……..$39.00
45 Minutes….……...…..……….$49.00 Add sauna to any service for $20.00 Aqua Chi Ionic Detox Bath
A natural way to detox of heavy metals and cleanse major organs.

30 Minutes…………………….…$39.00 45 Minute….………………….....$49.00 Ear Candling
Natural safe therapy that balances pressure, improves hearing, sinuses and removes ear wax.
30 Minutes( 1 candle per ear ……$49.00
60 Minutes ( 2 candles per ear …$59.00
Massage Cupping
Full Treatment ....................$49
Cupping therapy is a form of alternative medicine in which cups are placed on the skin to create suction & relief tight fascial muscle tissue increasing blood flow & reduce inflammation.
dOTERRA Treatments
Treatment ………………………$55
Add to any 1hr Massage ..…$25
Inflammatory
Pain relief, Neuropathy, Chronic Fatigue
Neurological
Fibromyalgia, Depression, Anxiety
Lymphatic
Weight Loss, Kidney Stone
Digestive
Candida, Crohn's, IBS
Cardiovascular
Heart Disease, Diabetes


Respiratory
Asthma, Colds, Flu
Osteo
Scoliosis, Arthritis
Infectious Disease
MRSA, Flu, Staph
Maximum
Cancer, Parasites, Liver
Solar
Adrenal Fatigue, Weight loss
Hormone
Menopause, Post-Partum
Vip Membership
As of June 1, 2021 New rates
60 Min Custom Massage or Facial.$69.00
90 Minute …………….… …….$99.00
120 min Massage…..…………$149.00
2-60 Minute………….………...$129.00
2-90 Minute………….…………$179.00

Save on Upgrades:
Hot Stones...............................$10
Aromastone…………...........…….$20
CBD Massage Oil .....................$20
Symphony of the Cells .....…..$20
Eco-Fin……………………...…$10/$20 Footbath/Sauna……………........$30 Enzyme………………………………….$20
Ultrasonic Treatment..............$20
Chemical Peels…………….......…$30
LED Light………………………........$40
Auto-Debit Authorization Choose the 1st of the month to be billed Service can be rolled over for 1 month period Service may be shared with friends or family No cancellation fee; ONLY a 30 day written notice 3 Month Introductory commitment, then month to month Add on massages after credit is used for the same VIP Amenities Shower Available Towels /Robes Spa Water and Hot Tea Sauna (additional charge)
VIP Program Please arrive 10-15 Minutes prior to appointment time to ensure a relaxing experience. We have a 24 Hour Cancellation Policy that will result in a 50% Charge of Service Price or if using a Prepaid Gift Card/Package, a forfeited visit, if Cancelled within the 24 Hour Period of the Scheduled Appointment. We have a No Show Policy that will result in a Charge of the Full Price of Service for those who choose not to

CR500-Redefine weighloss
Lose up to 30 pounds in 30 days* with the CR500 Weight Loss System. CR500 is an oral liquid drop (2 ounces - 30 day supply) taken under the tongue 3 times per day, 30 minutes before or after eating or drinking for the best absorption in your body.

Price: $100.00

Yelp Reviews
*****
Nikki D.
Costa Mesa, CA
0 friends 1

review8/8/2019
I'm going to start by saying this will be my new massage place! Cherie is AMAZING! So sweet and friendly! She has been doing this for 20 years and is also a licensed esthetician! She asked me if I had any pain and really paid attention to those areas! She also laid fresh eucalyptus on the table which was awesome and relaxing! If I could give this place more stars I would!
***** Dawn F. Huntington Beach, CA

Totally awesome experience. Everyone was friendly from the receptionist to the therapists and even the owner. First facial (thank you Cindy, you're awesome!) and ionic foot bath (which totally fixed the massive pain I've been having in my left foot) ever, total newbie. Relaxing massage that cleared up a lot of ugly spots all over (thank you Kelly, so glad you studied in Thailand!). I will definitely be back. If you want a great experience and enjoy a non chain type spa with a personal touch and great customer service you should definitely hit this place up!
***** Linda C. Huntington Beach, CA
Katie was very welcoming. The waiting area was relaxing and inviting. Thoroughly enjoyed my hour massage. I am very sensitive to pressure, but Wendy has the perfect touch. She was very friendly and caring, and she was excellent at communicating to be sure I was comfortable. She figured out quickly what worked for me then proceeded to give me the most amazing massage! She easily healed my sore neck, and i left there feeling super relaxed and feeling great!


Samantha G-Owner
Spa Owner for 19years and 23 years as Licensed Massage Therapist.
CONTACT US
---
Please be aware that this is just an appointment request and not an actual booked appointment. Please include your voucher number if you are interested in booking a Groupon and be aware that they are for new clients only.
Join Our Mailing List
Subscribe to stay up-to-date on the latest announcements, offers and updates from us.
BOOKING APPOINTMENTS- We are available by appointment only. We do take walkins but it's best to call so we may accommidate you as our staff work per appt. You may book online appts but please give 1hr notice to therapist and make sure to give email address or use none@none.com if you dont have email. Reception is available Mon-Friday 10am-530 pm and Sat 10am-5pm , Sunday reception availble 10-12pm. V.I.P Request Appt
For your convience you can book your next Massage appt online!
Give one hour notice to therapist when making appts, Thank you!
Print the New Client Form
Register now to see our availability
CANCELLATIONS-Your appointment is time we've reserved exclusively for you. Please value our time as we value yours – be courteous, call us within a reasonable amount of time if you need to cancel or reschedule your appointment.
What is reasonable? 24 hours notice or more is awesome! We understand emergencies or illness can happen please try notify spa so we may allow other clients to book. If appt is scheduled in am you must notify spa previous day before 5pm. A valid cancel must be verbal to receptionist and within 24hrs to avoid a charge. Please don't email to cancel. Spa can be texted at 714-350-1525 with name and time of appt and reason for cancel. Cancellation fee is 50% of service booked or if using prepaid gift card or package your visit will be forfeited.
NO SHOWS- If you No show for visit you will be charged full price of service. In order to return you will have to pay for session before to ensure payment. Our therapist was awaiting your visit and we must compensate their time and gas to spa.
Please understand that "no-shows" and last minute cancellations leave us with empty appointment times that could be filled with other clients trying to get in. For this reason, it is Spa policy to void your gift card or visit.
PAYMENT
We accept VISA, Discover, MASTERCARD, AMEX and of course CASH and personal check with valid Driver license) Some Insurance if found under Samantha Guzman(massage therapy provider) Call spa to verify with Insurance #, D.O.B. and First /last Name
GIFT CERTIFICATESame scrutiny as any other appointment, except that we have the option to VOID your certificate if you no show or cancel at the last minute because we see to it that your therapist is compensated for her time in the event that you don't show up, cancel on the day of your appointment or call the night before to cancel any appointment booked before noon. Sorry. Please be absolutely sure you can make it to your appointment before calling to redeem a gift certificate. We know they look pretty but they're as good as cash. Cash spent on YOU by someone who loves you… so don't waste it!
REDEEMING GIFT CERTIFICATES:
Please book your appointment in advance. Assuring that you'll get the appointment day and time of your choice requires that you call several days in advance to schedule an appointment.
Please give us your gift certificate number when you call to schedule your appointment. This is always to your benefit because your certificate # has additional info attached to it that helps us make sure your experience is great. The certificate # is located on the back of your certificate.
Please present your certificate upon arrival, rather than waiting until after your service. Many certificates have add-on treatments included that you will miss out on if we do not know ahead of time, so be sure to present your certificate upon arrival.
A "no show", last minute or same day cancellation will VOID your certificate. We see to it that your therapist is compensated for her time in the event that you cancel on the day of your appointment, at the last minute or just don't show up. Calling the night before to cancel any appointment scheduled before noon will also VOID your certificate. Sorry.
Gift certificates should be treated as cash. If lost or stolen they will not be honored or replaced. We cannot redeem a gift certificate without physically receiving it.
SPAFINDER AND SPAWISH GIFT CERTIFICTES- The gift certificate is good toward any Full regular priced service not valid for specials or new client prices. Only discount is given when booking 1hr facial & 1hr massage package for $119. No cash given back for gift certificates, you may use for spa credit or tip.
Gift certificates cannot:be exchanged for cash be used to purchase skin care products or retail merchandise be transferred to anyone other than the named recipient
Partially redeemed certificates will be issued a credit. We do not give cash back on remaining balances.
Gratuity- Our staff work very hard and appreciate tips for their efforts. The percentage reccommended is based on regular price of service not special price. We recommend $15-20$ per 1hr service for great service. If two services are given please tip each therapist accordinally. We provide small tip envelopes and accept gratuity on credit card.
My-Lipo Laser Body Contouring Light Therapy plus exercise.
My-Lipo uses LED light to help naturally slim, shape and tone areas including the waist, hips, thighs and upper arms. The heat and unique wavelength (635nm) of the light stimulates fat cells to release energy that is then easily metabolized. The process is similar to when your body enters the "fat burning" stage of a good cardiovascular workout. It also increases collagen and elastin in the skin while creating a slimmer appearance. It's completely safe, painless and non-invasive.
Health & Wellness Network